If there's one thing that we can all agree on, it's that 2020 has been an unusual year, especially when it comes to healthcare. We've seen a once-in-a-lifetime pandemic, and we still don't know what all the effects of it will be. Take, for example, costs for employer-based healthcare. If you're an employer, you're right to be wondering where your health costs are headed in 2021 – will they skyrocket? Level off? Maybe even go down? Unfortunately, the answers to these questions are not as clear-cut this year as they have been in previous years, but we can take a look at what some experts are projecting, as well as what you can do to help keep costs down.
This Year's Cost of Care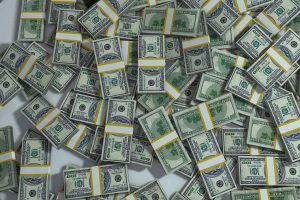 To get a better idea of why predicting healthcare costs for 2021 has been so difficult, we need to take a look at what healthcare costs have been like this year. As you might expect, dealing with the coronavirus is expensive: California's state ACA Marketplace, Covered California, estimated that the costs to test, treat, and care for coronavirus patients this year will be between $34 billion and $251 billion; America's Health Insurance Plans predicts the cost will total $56 billion to $556 billion over a two-year period.
Even with those astronomical numbers, we can't simply jump to the conclusion that insurance costs are going to skyrocket next year. It looks like the total costs of healthcare in the U.S. are actually down this year; in fact, one estimate is projecting that we will have spent anywhere from $75 billion to $575 billion less than expected on healthcare by year's end. One actuarial firm is even saying that some self-insured employers could see a 4% drop in healthcare costs in 2021. How can that be? While the coronavirus has been an unexpected expense, in some cases, it has been balanced out – or even cancelled out – by the fact that many people are postponing or cancelling regular clinical care and elective treatments due to coronavirus. 
But before we get too excited about a possible drop in healthcare costs, we need to look at what the experts are predicting. And, like everything else this year, it's unusual: there are multiple possible scenarios for how much employer healthcare costs will rise.
Multiple Scenarios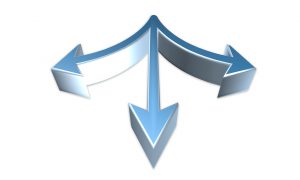 Medical costs are one of the most vital bits of information for insurance companies as they figure out plan costs for the coming year. With this year being so much in flux, it is unclear what insurers are going to do; in fact, business advisory giant PricewaterhouseCoopers (PwC) has taken the unusual step of offering multiple scenarios for what could happen to employer healthcare costs in 2021. "This is an unprecedented report for us," said Ben Isgur, leader of PwC's Health Research Institute. "In the 13 years we have been doing this, we made a projection of the coming year and never felt the need to do scenarios." Their 3 scenarios for 2021 are as follows:
Medical spending continues to stay low, with people opting out of non-coronavirus related care. In this scenario, costs would only rise by about 4%, which would be one-third lower than the average growth over the last five years.

  

Medical spending could be "medium," and costs would

rise

at the same rate as they did from 2014 – 2020: around 6%.

Spending could be very high and result in a 10% increase in costs.
These numbers might not be across the board for all businesses in all areas: it might depend on where they are located and how much the coronavirus has affected their area. For example, businesses in an area that has been relatively unaffected by coronavirus will most likely see the usual increase of about 6%, while those with a surge in the virus, but a drop in people seeking care for other things, could see a rise closer to 4%. But if all of this other medical care gets pushed into next year? Then we could see a rise in healthcare costs of around 10%, which would mean the highest rate of medical-cost inflation since 2007. 
For now, it does look as if some insurers are raising rates, and these increases seem to vary by plan type. For example, recent filings with the District of Columbia's Department of Insurance, Securities and Banking related to small groups for 2021 show that Aetna filed for an average increase of 7.4% for health maintenance organization (HMO) plans and 38% for preferred provider organization (PPO) plans, while UnitedHealth proposed an average increase of 17.4% for its two HMOs and 11.4% for its PPO plans. They may be anticipating a surge in claims as 2021 gets underway. 
A Surge Next Year?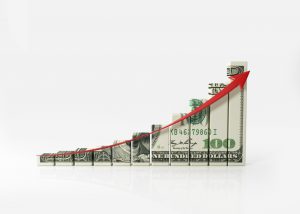 What many employers are concerned about now is that final, high-spending scenario. With so many people putting off necessary treatments, insurance claims could skyrocket in 2021 as people get sicker. Skipping out on preventive care could also present a large problem, as people may miss out on being diagnosed with underlying issues. "[Employers are] worried that some of these elective procedures will simply be bunched up next year and some people will be sicker next year … because certain things weren't detected earlier," said James Klein, American Benefits Council president.
Other things that could drive up costs? Increased coronavirus testing as employees return to work, prescription drug cost increases as pharmaceutical companies work on coronavirus treatments, and higher operating costs for hospitals and physicians as they try to keep up with the need for protective gear. Finally, let's not forget that, as people struggle with isolation and anxiety, mental health costs will probably continue to rise – and now is certainly not the time to skimp on mental health care benefits for your employees. 
What You Can Do
If costs do end up rising significantly, it might seem like the best thing to do would be to choose plans with higher deductibles or contribute less to employees' premiums, which would pass some of the costs onto them. This may help to reduce your spending in the short-term, but it's probably not the best long-term strategy. Studies show that putting more of the cost of healthcare onto your employees actually discourages them from seeking preventive care: for example, families with a higher deductible are less likely to take their children to see the doctor, even if the visit is free. In the long run, this could mean that your employees and their families will be less healthy, which could mean higher healthcare costs.
So what should you be doing to help manage healthcare costs and keep your employees healthy? Here are a few strategies: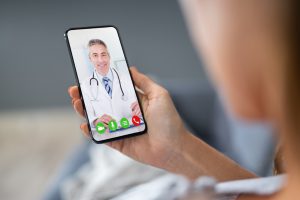 Probably the best thing that you can do right now – and continue to do in the future – is to offer

telemedicine

as an option to your employees. Virtual healthcare exploded in popularity during the pandemic, and many patients love its convenience, while many employers love how cost-effective it is. Speak with your insurance company and make sure that they will continue to cover it – and encourage your employees to take full advantage of it.

Healthcare technology doesn't have to end with telemedicine. You can offer "virtual chronic care solutions," which can reduce the need for regular doctor visits. This could include things like Bluetooth-enabled glucose monitors that link with smartphone apps. 

Instead of raising costs for your employees, try narrowing the

network

included in your plan. If your employees are already happy with their covered doctors, it may not be necessary to include a wider range of providers.

Speak to your insurance company, or one of our knowledgeable agents, and have them help you examine your employees' healthcare costs. For example, are their providers jumping right to expensive tests and surgeries, or are they more likely to start with effective preventive measures?
The only thing we know right now about 2021 healthcare costs for employers is that we don't know a whole lot. Right now all you can do is move forward on the assumption that costs will go up, as they do every year, and try to find ways to keep costs down. The best way to do that? Contact EZ, and speak with one of our agents. They can give you cost-saving tips, and can also  find you a great plan at a great price – and they'll do it all for free. To get started, enter your zip code in the bar above, or to speak with an agent directly, call 888-350-1890.