When it comes to making a claim on your commercial insurance policies, there's no arguing with your insurance company about what is covered and what isn't. But that doesn't mean that once a policy is written it's set in stone: there is a way to change your coverage before you make any claims in order to better suit the needs of your business. You can do this by adding what's known as endorsements to your policy. Endorsements modify business insurance policies to add, delete, or exclude certain types of coverage. Knowing how endorsements work means you'll be able to better customize your policy – without having to shop for a new one! 
What Endorsements Can Do
Endorsements are simply additions to your existing policy that add or remove coverage. Think of them as another one of the building blocks of your policy, which is also made up of:
The insuring agreement:

this is the meat of the policy, which lists the risks you're being covered for

Exclusions:

don't forget to

read these carefully

! These are everything your policy specifically

doesn't

cover. For example, the insuring agreement for your property insurance might list wind damage due to hurricanes, but you probably aren't covered for

flooding

, which requires a separate policy. 

Conditions:

these define what you need to do in order to remain covered
So, how do endorsements fit into all of this? They can:
Remove coverage – an endorsement can basically act like an exclusion, removing a covered risk from your insuring agreement. For example, if you know you don't need coverage for property damage or bodily injury due to asbestos, you can request an endorsement to remove this coverage. This can help save you money – the fewer the risks you have covered, the less you'll pay!
Add coverage –

if you're worried about certain risks that aren't covered by your policy, then you can purchase an endorsement to make sure you're protected. For example, your standard property insurance policy might include water damage, but it might exclude

mold damage

– you can purchase an endorsement to cover that risk. Adding coverage will increase your premium – but, remember, you'll be

covered

in case the worst happens, and won't have to pay out-of-pocket for any damages. 
Modify coverage –

endorsements can also make other changes, such as increasing or decreasing your deductible, or changing your policy terms – meaning, you can purchase an endorsement that extends the life of your coverage.

Make editorial or administrative changes –

sometimes mistakes get made, or you just need to change some information in your policy – endorsements can also help with that. For example, if your agent leaves a crucial word out of your policy, it can change the whole meaning – an endorsement can be used to make an editorial change to fix that issue. You can also use an endorsement to change your mailing address or update your name.
Examples of Common Endorsements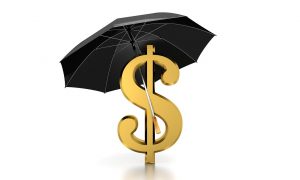 Endorsements can do a lot of heavy lifting when it comes to your commercial insurance, adding, removing, and making any changes necessary in order to fully customize your policy. There are many endorsements out there, including ones that are standard, ones that are customized (non-standard), as well as some that your insurer considers mandatory and others that are voluntary, or requested by you. Some common insurance endorsements that small business owners use to customize their policies include:
Additional insured endorsement

– usually added to a general liability policy, this adds someone other than you to your policy, such as a subcontractor doing work for you.

Extended reporting period endorsement

– usually added to a

claims-made

professional liability policy, this endorsement allows you to report claims even after the expiration date of your policy.
Prior acts coverage endorsement

– usually added to a claims-made liability policy, it protects you against losses that happened before you bought your current policy.

Equipment breakdown endorsement

– changes your commercial property insurance so that you're covered in case of a sudden, accidental equipment malfunction, such as a short circuit or power surge.
How to Get an Endorsement
Some of the language related to endorsements might be complicated, but getting one isn't. You can request one from one of our agents at any time – when you're shopping for a new policy, when your policy comes up for renewal, or at any time during your policy's coverage period. Simple as that. If you have any questions about endorsements, if you think you might need one, or even if you're shopping around for a new plan, reach out to EZ! We've got all the answers when it comes to commercial insurance, and we'll always find the best – and most customized – policies for you and your business. And we'll do it all for free! To get started simply enter your zip code in the bar above, or you can speak to an agent by calling 888-615-4893.