Whenever the new year rolls around, people focus on changing habits they do not like. People usually try to make resolutions towards a healthier lifestyle. What is mostly focused on is drinking less, spending less, losing weight, to stop smoking, or eat healthier. But what about the most important aspect of your life? No I am not talking about money, I am talking about sex! New year resolutions are about self-improvement, and your sex life can always improve towards more and better satisfaction. Put as much effort and time into your love life, if not more. A lot more O's will leave you smiling and happier this year. So do not be afraid to make a resolution to be sexier this year, have more of it, and try new things!
If you are not sure where to start, then here are some suggestions.
Experiment With Toys
If you haven't already, try adding a sex toy during sex this year. Incorporating sex toys into the bedroom can lead to greater sexual satisfaction and possibly more orgasms. You can try vibrators and/or other toys you and your partner may want to try. These toys can add some extra pleasure and excitement to your sex life.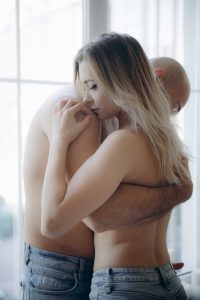 Cuddle or Spoon
After sex, a lot of people turn over and go to sleep, especially if they are tired and have work the next day. This year, try to cuddle or spoon your partner after sex. Cuddling releases oxytocin which reduces stress, lowers blood pressure, and increases happiness. It is a nonverbal way to say I love you and shows that you want to be close to them.
Buy More Lingerie
If you do not have any lingerie, get into one right away! As a female, once you slip into something sexy, you just automatically feel sexier. You and your partner will both love how they look.
Try New Positions
First thing we need to talk about is foreplay. Sexual intercourse is not enough for an orgasm sometimes, and a little foreplay can go a long way. Foreplay can be anything from sexy talk, to sensual touching. Now let's talk about some new positions. Trying something new together can help you feel more connected to your partner. Do whatever you are both comfortable trying, no matter how small of a change it is. It can not only be satisfying sexually, but it can be fun.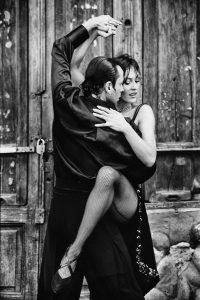 Take a Sex Class or Dance Class
You can learn a lot from a sex class, such has how to give better oral pleasure to your partner. Do not be shy about it. There is nothing better than getting pleasure from seeing how much you sexually please your partner. Dance classes can give you more confidence in how you move. Take a swing or salsa class together.
Get It On More!
Make it a resolution to have sex with your partner more often. Try to have sex at least 3-4 nights a week. A lot of married couples are so tired from work and kids that they forget about their partners sexual needs, and their own needs. Make it your mission to have sex at least 3 nights a week. Try to get a quickie in the shower if you can. Make it exciting.
Remember to always talk with your partner about your needs and boundaries. Talk about the new things you would like to try, and where you want to be touched, licked, etc. This new year does not just have to only be about making changes to your spending habits, quitting something, or just your physical health. Improve your sexual health too.