It doesn't matter who you are or what your background is, if you have any form of contact with the outside world you know that the #MeToo movement has been taking the media by storm. This movement is all about the horrifying large number of women that have to report all manners of sexual assault every single day. The number of reports about sexual assault towards women is amazingly high, but the number of men reporting assault is extremely low. This is not necessarily because men are assaulted WAY less, but more likely because they are way less likely to report it. Often times boys and men are too ashamed to come forward when they have been assaulted because they fear not being believed or being ridiculed. We often hear the phrase 'boys will be boys' as an excuse to let boys, and men, get away with brutish behavior but the time to discuss assault and consent is sooner than later. This problem has to be stopped somewhere and the solution lies in earlier education both in schools and at home.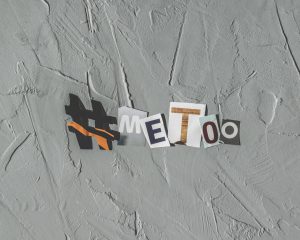 According to studies taken by The National Sexual Violence Resource Center, one in every 5 of women will be raped, not assaulted, raped, in their lifetime. Think about all of the women you know, all of the women in your family, now pair these statistics with the number of women you know and think about the number of women you might know who have been or could be raped in their lifetime. 91% of rape and sexual assault victims are female. Sexual education, and education about consent and behavior should begin at home, and should continue throughout health classes at school. Leaving kids in the dark for too long can have consequences including early pregnancy, rape, STD's and assault.
Rape VS Sexual Harassment & Assault
Rape is a form of sexual assault involving sexual intercourse or other forms of sexual penetration carried out against someone's will, without proper consent. Sexual harassment is defined as bullying or coercion of a sexual nature, and the unwelcome or inappropriate promise of rewards in exchange for sexual favors. Sexual harassment has a wide range of actions and can include unwanted touching and inappropriate conversation or advances. Statistically, it is most likely that the attacker is someone the victim knows, not a stranger.
Talking and spreading awareness with adolescents can help prevent it and not be part of the problem. This is why it is important to talk to children early. This does not mean talking to a 5 year old about the ins and outs of the birds and the bees, this simply means opening the doors to talking about consent and what is ok and not ok. No means no, it is that simple. Starting these conversations early creates a greater foundation for your child so that they are less likely to make mistakes as they grow and find themselves in more complicated situations. Teaching your kids the basic ways to understand when someone is uncomfortable, and how to assertively say no when they are uncomfortable can increase their chances of successfully avoiding misunderstands and unwanted advances.
While teaching kids how to say no and how to listen when someone else says no will give them a great foundation for talking about consent, as they get older they also need to be educated on how to handle someone who might not necessarily listen even when they say no, their rights, and what is really considered consent. One such example being when alcohol is involved. Often times rape and assault will occur at parties or events that involve drinking. When a man or a woman is drunk there can often be miscommunications, thinking someone wants something that they do not, and some people will flat out take advantage of this. If someone is too drunk to expressly tell you that they want sexual advances, they are too drunk to consent and any action is considered unwanted. This should be explained to growing children so they know, even if they were unable or afraid to say no, it is still not okay and they will not be judged because of it, it's not their fault.
When To Have The Talk
Every child is different, you have to make sure that you are speaking to them about different things whenever they are ready to hear them, but the average child should start learning about the basics of consent as soon as they have the verbal abilities to understand. The idea that this could one day be a reality for a child is scary, which is why it is better to teach them all you can before they find themselves in an unexpected situation. Parents should discuss consent with kids as young as four years old. You can start by teaching kids about their private areas and who is allowed to see or touch these areas (you, them, doctors if a parent says so). This is the beginning of teaching kids about boundaries, personal space, and consent.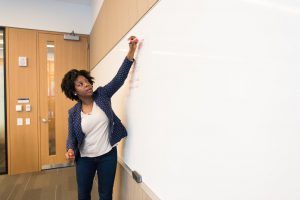 While teaching them about this you should also be going over the 'no means no' concept. Kids will often straddle this line because sharing is hard and playing with our friends is fun, but starting to talk to them about friends not wanting to be hugged or not wanting friends to hug them can help them start to understand the consent and boundaries. You should consider letting kids express these boundaries when asked to hug visitors, let them explore not wanting to be touched and seeing that when they say no, 'no means no'.
These talks should be revisited and elaborated on throughout the years. When a child gets older, around 13, you can introduce consent and the deeper meanings of boundaries. These talks should include things about peer pressure, sex, parties, drugs, friends, and in depth information about strangers and what to do in emergency situations. The objective is to give kids the tools they need in a way that stresses the seriousness of the situation, but does not scare them too much. The reality is scary, and if children do not grasp that there is something to be weary of, they might not understand the severity and will brush it off as parents being dramatic. You should also be sure to let them know that saying yes to one thing does not give anyone consent to go past what they have agreed to. Saying yes to kissing does not give anyone implied permission to do anything else.
Another important topic to discuss with your children is that whatever happens, whether it be rape or sexual assault, it is never the victim's fault. Often times kids will delay coming forward, or even never come forward, because they are afraid that it is their fault, it is important that they know they can always come to you and no matter who it was, no matter how close that person is to them or you, they have to talk about it and it is not their fault.
Having all of these conversations will help children know the importance of creating boundaries and listening to other people about theirs. This will also help your child build the confidence to know who they can trust and to speak up when someone they trust crosses a line. It is a lot easier for kids to come forward and tell on someone they do not know, but they are much more likely to be assaulted by someone they do know so they need to understand that even if they are trusted rape and unwanted sexual contact is wrong.