Period sex. The first thought that pops into a lot of women's heads is "gross," and it is off-limits. There are a lot of reasons women think period sex is off limits. You may not feel comfortable being intimate while you are bleeding and you might feel unclean. Some women may feel unattractive during their period. At the end of the day, it is a personal choice whether you choose to have period sex between you and your partner. But did you know that having period sex has a lot of benefits for you? As long as you can get comfortable with the idea, then you can decide if it is right for you.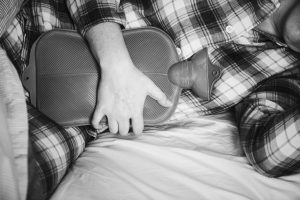 Relieve Menstrual Cramps
During an orgasm, your pelvic muscles contract and release. When it releases, it alleviates the pain that you get during your period. After an orgasm your body releases oxytocin and dopamine, the feel good endorphins that can ease any pains you have, including headaches. So you can say goodbye to those nasty cramps and hello to the big "O." Thats a win-win.
Shorten Your Period Length
Yes you read it right, shorter periods! Yes please! The muscles that contract during an orgasm push out the blood and uterine lining faster. It speeds up the process of getting rid of everything out, which means a shorter period.
No Need For Lubricate
When you are on your period, the blood acts as a natural lubricant. So if you want to try it, just know you can leave the lube in the drawer.
Higher Sex Drive
Ever feel like you are extra horny right around the time of your period? There's a reason for that. Hormones take a big role in it, and the fact that your blood flow is increased to your pelvic area. The pelvic area gets swollen making you more aroused, sensitive, and crave sex more. Why not indulge?
Just Remember….
You can still get pregnant while on your period. It is a very slim chance, but it is still possible. Take the necessary precautions while having sex in order to avoid any issues like pregnancy and STDs. You can also still contract STDs while having sex with your period. Make sure you are protected.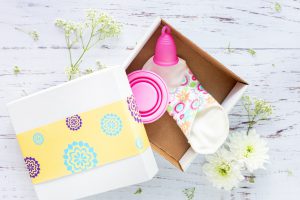 The biggest downside to period sex is the mess. If you choose to have sex while you have your period, consider using a towel underneath so the clean up is easy. You can also either hop in the shower after, or keep a washcloth nearby. Having sex where blood is gushing out of you may sound gross, but there are so many benefits to consider. The reality of it is that you might just like it! Once you get past the fact that it is blood and let yourself go, you will enjoy it, and so might your partner. Talk with your partner, and make sure everyone is on board, and if so, go for it!