In 2015, a U.S. Supreme Court decision gave same-sex couples the constitutional right to get married in all 50 states. Because same-sex marriages are now legally recognized, couples can receive each other's health benefits, including Medicare benefits. The following rules now apply to all married couples, including same-sex couples.  
Medicare Part A Benefits
Generally, in order to qualify for premium-free Medicare Part A (hospital coverage), you are required to have made contributions to Medicare for at least 10 years (or 40 quarters) while you were working. The exception to this rule is married people who did not work enough to qualify, but whose spouses did. This means that if you are 65 and you don't meet the minimum work history requirement to qualify on your own, but your spouse does, then you can qualify for premium-free Part A based on your spouse's employment history. You can also qualify if:

Your spouse qualifies for Social Security disability or retirement benefits.

You're divorced and your former spouse qualifies for Social Security disability or retirement benefits.

You're

divorced

and were married for at least 10 years to your former spouse.

Your spouse has died and you were married for at least nine months before your spouse died.

You have end stage renal disease, ESRD, or are receiving kidney dialysis, and your current or former spouse has worked enough to qualify for Medicare. 
Medicare Part B Benefits
While you are automatically enrolled in Medicare Part A when you turn 65, Medicare Part B is optional, and you are not required to enroll immediately upon turning 65. That being said, if you choose to put off signing up and you do not have special circumstances, you will pay a penalty for every year that you didn't sign up for Part B. If you are working, then you can delay enrolling without a penalty.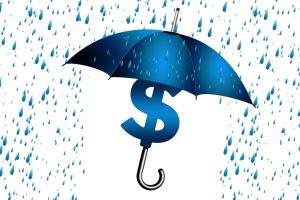 In addition, if you are 65-years-old and enrolled in your spouse's employer-based health insurance, then you can delay your enrollment into Medicare Part B. You will not have to face any penalties as long as the employer's coverage is considered credible, and your spouse's employer doesn't have rules requiring Medicare-age dependents to get Medicare at age 65.
Domestic Partners 
Whether same-sex or otherwise, domestic partners are not legally married. Domestic partners can receive the same health benefits as married spouses, but Medicare and Social Security does not recognize domestic partners in the same way. Therefore, if you are not legally married, you will not be eligible to receive Medicare based on your partner's employment status.
If you are ready to enroll in Medicare, then consider enrolling in a Medicare Supplement Plan at the same time. Medicare Supplement Plans will offer you more savings by covering the gap that Original Medicare does not cover, such as the 20% coinsurance you are required to pay out-of-pocket. Compare your options with an EZ agent, who will go over all of your needs and all of the plans in your area, so you can get  the most coverage at the best price. To compare free quotes, simply enter your zip code in the bar above, or to speak to an agent, call 888-753-7207.