For American men, prostate cancer is the second most common cancer, and the second most deadly. It is worse for African American men compared to Caucasian men, and any other men of color. There are treatments that can reduce the risk of death from prostate cancer, such as surgery, chemotherapy, or radiation. However, having more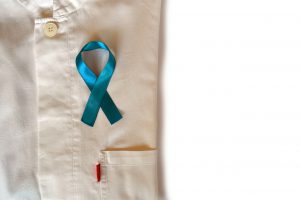 sex is a major way that a man can reduce his risk of prostate cancer. It does not necessarily mean sex with a partner, masturbation works as well. The main goal is to ejaculate more often.
The Studies
In 1992, a study conducted by Harvard University gathered information from 32,000 men between the ages of 46 and 81. The men were asked about their average number of ejaculations experienced each month during young adulthood (ages 20-29), middle-age (ages 40-49), and the most recent year. The men provided their ejaculation number every two years until the study was over in 2010. The outcome was that a high ejaculation frequency was linked to a lowered risk of prostate cancer. Men who ejaculated 21 or more times a month had a 31% lower risk of prostate cancer.
Australian researchers conducted the same study of 2,338 men, researching the impact of ejaculations on prostate cancer before the age of 70. The Australian data supported the American findings; men who ejaculated more frequently had a reduced risk of prostate cancer. An average of 4.6–7 ejaculations a week produced a 36% reduced chance of developing prostate cancer before the age of 70 than men who ejaculated fewer than 2.3 times a week.
The Theory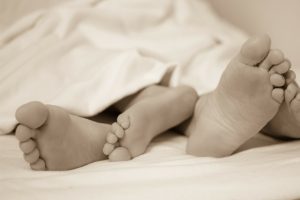 Even with all the data, this theory is still controversial, and doctors cannot stand behind its efficacy. However, they do know there is a connection between frequent ejaculation and the reduced risk of prostate cancer. Researchers believe that the more you release the fluids in your prostate, the lesser your risk of developing prostate cancer. If your fluids sit there and accumulate over time, then the prostate will have a higher chance of carrying potential carcinogens, initiating tumor growth.
Regular sexual activity has many health benefits, such as reducing stress, and even reducing inflammatory factors circulating in your body. Although the connection between the two is not strong enough yet, the findings support healthy sexual activity. It does not hurt to add more sex (with your partner), or masturbation to your schedule. It actually offers great benefits, including an extra preventative measure from prostate cancer. Orgasms are more than just a great feeling, they provide many health benefits!
Although sex is thought to be a preventative measure, it is not enough. Make sure to eat a healthy diet rich in antioxidants, and exercise regularly. Do not forget to schedule your routine prostate exams, especially if you are at high risk for prostate cancer.