As much as we wish everyone was open-minded and accepting, the reality is that some people are not. Unfortunately, in your business, you could find yourself with an employee who acts in an inappropriate manner, whether blatantly or jokingly. Harassment in your workplace, whether it's based on gender, race, or personal beliefs, can create a hostile work environment. As a business owner, you have a lot to lose if you do not identify, remove, and prevent harassment in your workplace. Employees who are harassed will not want to come to work, their productivity levels will go down, some will leave, and worst of all, you could end up facing liability lawsuits.
There are two major steps you need to take in order to be prepared for the possibility of harassment in your workplace. You need to take appropriate measures to prevent it: know what kinds of harassment can happen in your workplace, address the subject with your employees, and make sure to quickly step in and support employees who experience harassment. You also need to make sure that your business is protected with the right insurance policy in the event that workplace harassment does occur.
Protecting Your Business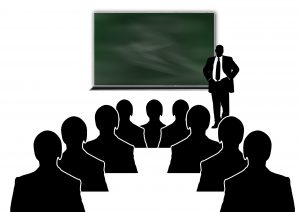 Let's first look at getting the right insurance to protect your business. There are different types of commercial insurance that can protect your business in the event of a lawsuit due to workplace harassment. In some cases, a general liability policy will cover workplace harassment claims; it can provide coverage for claims alleging personal injury and defamation. However, allegations of unfair or discriminatory employment practices are not covered by general liability policies. This includes claims related to hiring and termination, demotion, reassignment, employee evaluations, discipline, and sexual harassment. So, if an employee says that they were treated unfairly or that you acted illegally, a general liability policy will not usually protect you.
What will offer more protection is an Employment Practices Liability (EPL) insurance policy. Most policies cover claims made by employees of:
Harassment

Wrongful termination

Discrimination

Retaliation

Wrongful discipline

Wrongful failure to promote
In some cases, policies can provide coverage for additional employment-related claims, including defamation. EPL insurance can also protect you against claims made by vendors or customers.
Finding the right liability coverage for your business is very important, but you also need to be vigilant about the types of harassment that could be happening in your workplace. These incidences happen more than you might think. 
What Is Considered Harassment?
Harassment is defined as a course of conduct which annoys, threatens, intimidates, alarms, or puts a person in fear of their safety. It can be physical or verbal, via email, phone, or in person. If any of the following types of harassment occur and it escalates to the point that an employee feels intimidated, threatened, or scared (it creates a "hostile work environment" for the employee, as described by the U.S. Equal Employment Opportunity Commission), this can result in a lawsuit. Once an employee brings any type of harassment to your attention, you must take action. If you continue to ignore the situation, you could be sued.
This type of harassment makes up about half of all harassment cases that occur in the workplace. Sexual advances, inappropriate behavior, or unwanted physical contact in the workplace happen far more often than they should. Statistics from the Equal Employment Opportunity Commission (EEOC) show that approximately 30% of employees reported being sexually harassed in the workplace, and 81% of those who said they were harassed were women. Furthermore, sexual harassment charges resulted in $46.3 million in payouts for the victims in these sexual harassment cases.
Racial Discrimination 
Racial tensions are running high in America, and racial discrimination unfortunately still happens in the workplace. There are people who feel that it is acceptable to voice their opinions in the workplace, and make remarks to someone based on  their race, color, or country of origin. It can start out as something as small as a joke, and then build up into a more intense and demeaning form of harassment such as racial slurs, which would create a hostile work environment. Research has shown that younger workers and ethnic minorities are the most frequent targets of this kind of harassment. To address racial harassment, offer your employees impartial bias training. This type of training will help make them aware of the unintentional stereotypes that influence behavior, and will give tips on how to create a respectful work environment. 
Ageism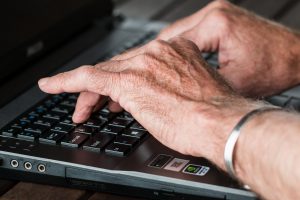 This happens in almost every workplace, whether it is intentional or not. You might hear phrases like, "they're too old for the job" or "maybe it's time for them to retire because they're getting old," or even "they're too old to understand technology, so they're not right for this job." In research conducted in 2019, 400 workers age 40 and over were surveyed, and almost half of them said that they had experienced age discrimination in the workplace. They were either belittled by their co-workers and bosses, their input was ignored, or they were subjected to age-related jokes.
Sexual Orientation Harassment
The LGBTQ+ community has fought hard to be recognized, and to gain even the simple legal rights that everyone else has. But, unfortunately, people who don't understand the community, the different sexual orientations, and don't recognize pronoun choices, could make jokes or say something inappropriate. In a survey, it was found that at least 1 in 5 LGBT people surveyed reported that they had experienced discrimination when applying for jobs because they were LGBT. In addition, in a 2018 survey, over half of all LGBTQ employees reported hearing lesbian and gay jokes at work, while 37% heard bisexual jokes, and 41% heard transgender jokes. LGBTQ people of color are more likely to experience this type of discrimination than white LGBTQ people.  Because of all of this, over half of the community have reported that they remain closeted at work. 
Religious Beliefs Harassment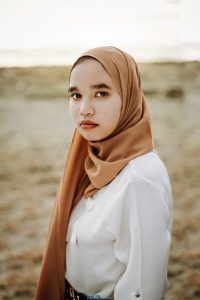 As the saying goes, never talk politics or religion – all it does is cause conflict between people. This is especially true in the workplace, where you are bound to have employees with conflicting religious beliefs. In 2018, 2,859 religious discrimination charges were filed, according to EEOC data. These claims stemmed from harassment based on religion, segregation from other employees, and failure of employers to be reasonably accommodative. As long as it does not cause undue hardship to their business, employers are required by law to reasonably accommodate employees' religion. You can do this by allowing:
Flexible scheduling

Voluntary shift swaps with other employees

Job reassignments

Exceptions to dress or grooming rules
Preventing Harassment
As a business owner, you want to make sure your employees feel safe and protected. Ignoring any form of harassment, whether you can be sued for it or not, will at best leave you with unhappy employees. But you should know that ignoring a joke here or a comment there can also be an expensive mistake, as it can lead to a hostile work environment and a lawsuit. To foster a more positive work environment, and to make clear what is acceptable behavior and what isn't, you should:
Create a clear policy that addresses all types of harassment

Develop a training session with HR 

Act immediately to investigate complaints of harassment

Regularly review the anti-harassment policy with employees
All businesses are responsible for preventing any harassment in the workplace. If it does happen, you have to address it quickly and fairly. Leaving the situation unresolved could lead to lawsuits from current or former employees. Consistently conduct workplace harassment training so all of your employees are aware of what not to do, and the consequences if they do cross the line. 
To compare commercial insurance plans that will fully protect your business from any unforeseen harassment lawsuits, connect with an EZ agent. We will research all the policies that your business  needs, and review any current commercial insurance policies you have to make sure they are right for your business. To get started, enter your zip code in the bar above, or to speak to an agent, call 888-615-4893.