Bowel movements are a regular part of healthy digestion, it is the way our body removes waste. After you eat a meal, your body will take the vitamins and nutrients from the food, and then get rid of the rest. 
But, if you are like me, you will have the occasional pebble stools, or as I call them: rabbit pellets. Sometimes, the stool will look like a solid piece consisting of pebbles. You are not alone in the struggle. Like you, I have done a lot of research regarding the issue.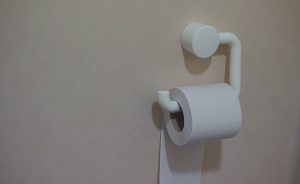 So, What Causes These Annoying Little Pebbles?
One simple word: constipation. When you have small, hard, pebble-like stools, you are most likely constipated. A number of things can cause constipation:
Low In Fiber

– Fiber adds to the bulk of your stool. It is found in vegetables, fruits, and whole grains. When you consume enough fiber, the fiber breaks down in your colon, forming a gel that keeps the stool from breaking apart into pieces. As you can imagine, when you lack the fiber and gel, your stool will harden and break apart. 

Not Enough Fluids-

Have acne? Drink water. Hungover? Drink water. Constipated? You guessed right, drink water! Fiber and water work together to make your stool pass. If you are dehydrated, or not getting enough fluids in your system, the stool created will not pass out as smoothly. 

Medical Conditions

– Constipation can be caused by medical conditions such as 

Diabetes

Hypothyroidism

Colon cancer

Irritable bowel syndrome (IBS)

Multiple sclerosis (MS)

Inflammatory bowel disease 

Medications

– Certain medicine will cause constipation. Antidepressants, antacids, diuretics, iron supplements, and other medications such as narcotics can slow down digestion and cause dry, rabbit pellet stools. Speak to your doctor about the medications you're on if you are experiencing constipation. 
Fiber is the easiest answer to this problem. The average adult consumes 15 grams or less of fiber a day. The recommended amount is 38 grams of fiber for men, and 35 grams for women under 50. Make it a point to take the daily recommended fiber necessary in order to avoid constipation.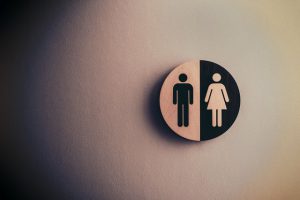 Also, drink water! Proper hydration can get lost in day to day busy-ness, especially with how active your lifestyle can be. I get it because I try to drink water as much as possible, but almost always fall short of my daily goal.
When To See The Doctor
After researching solutions for my troublesome stools, I decided to involve a doctor to rule out any conditions. I was then diagnosed with IBS, which explained the reason for the constant rabbit pellets, constipation, gas and bloating I have dealt with for years. 
If you are having pebble stools that lasts longer than 1-2 weeks, then seek medical advice. It will rule out any medical conditions you might have causing the stool issues. In the meantime, stay hydrated, eat a healthy diet, exercise, and consume enough fiber.