"Pandemic" seems to be the word on every one's lips these days. Recent events, as well as our modern world's reliance on global travel and trade, have made many think about the risk of illness spreading quickly from country to country. While our first worry is always for the health and well-being of our loved ones and ourselves, it can also become necessary to think about such tragedy's effect on our businesses. How do businesses protect themselves financially against catastrophic events? And is a policy such as business interruption insurance enough to protect them from the modern risk of disease?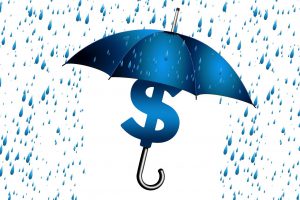 Business Interruption Insurance
Is there a type of insurance that helps businesses recoup losses after a disaster? The answer is yes: it is called business interruption insurance. However, this type of insurance is not offered as a stand-alone policy: it can only be purchased as an add-on to property/casualty policies or included in a package plan.
As its name implies, business interruption insurance pays out if your normal operations are halted due to an event such as fire or natural disaster. It replaces income that you would have been getting had your business been up and running. 
The pay-out period usually runs from the time of the event to the time when your insurance company decides the interruption is over – usually when your business is repaired / returned to the same condition as it started. How much you get during that time will be based on your previous financial records.
What Does Business Interruption Insurance Cover?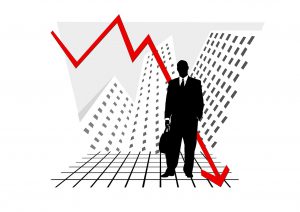 Generally, business insurance policies can cover the following:
Fixed costs

such as operating expenses
Training costs

in case employees need to be retrained on new equipment
Loan payments
Civil authority ingress/egress,

which covers closures and resulting loss of income due to government intervention (such as curfews or street closures because of a covered event like fire)
Are There Limitations?
Business interruption insurance can obviously be very helpful to you and your business in time of need. But now we can look at whether it might be a way to help businesses get back on their feet after a devastating pandemic, or even a pandemic scare. 
As with all insurance policies, business interruption insurance will only pay out if the cause of the loss is covered in the policy. In most policies, a business needs to suffer "direct physical loss or damage." When most people think of damage to a business, they think of structural damage, but that doesn't have to be the case. Let's say, for example, that a business was directly contaminated by a pandemic virus, then you could certainly make the argument that your business was damaged and interrupted by the event.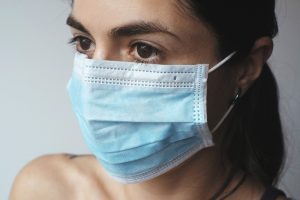 However, the question remains whether businesses closed due to an outbreak can claim on their business interruption insurance. While they will obviously suffer income loss if they have to close their business, it seems unlikely that insurance companies will decide to pay out. They do not consider contagious diseases damage to property, and some insurance companies have even been specifically singling out viruses and bacteria as things that are not covered in their policies. The only other possibility for help might be the "civil authority ingress/egress" coverage. If the government closes all businesses, then perhaps you could argue that they are the cause of your loss.
The best thing to do when considering these uncertain situations is to contact your insurance company and ask lots of specific questions about your coverage. And remember, EZ.Insure is here to help you find the best plan to protect your business. Our services are always free and nobody will ever hound you with endless calls. You have enough to worry about! To get started simply enter your zip code in the bar above, or you can speak to an agent by calling 888-615-4893.