As you age and your body changes, your sex life does as well. This does not mean that your sex life is no longer existent. A senior can still have a satisfying, healthy, and exciting sex life. Not only does it feel good, but it also has many health benefits such as a happier well being, sleeping better, and an improved self-esteem. Sex is an important aspect of life and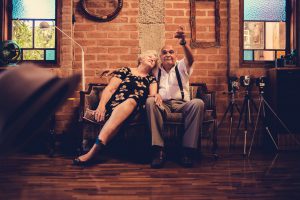 relationships. Just because you get older, does not mean sex will not be just as exciting and pleasurable. Find out some advice, toys, and different positions to try for more fun and pleasurable sex for both you and your partner.
Lubricate
As a woman ages, the natural lubrication your body produces decreases. Not to worry, you can purchase some water-based lubricant to apply. Water-based lubricants are usually made from aloe vera gel. They are gentle on the skin, safer, and slippery. This will help sex feel more pleasurable without worrying about any pain.
Different Positions
Bored from the same positions, or same places you have sex? Change it up! Experiment with different positions and places. Sex can be more difficult or slightly painful as you age because of arthritis and joint pain. But there are positions worth trying that can feel good without too much pressure on joint pain, and are different than your normal positions. Spooning sex is perfect for people with back and hip issues, bringing relief in more than one way. Standing sex can ease back and knee pain. Your partner can sit in a chair with you on top for deeper penetration that is satisfying for both parties. Not only can you try these different positions, but make things more exciting by doing it in different places. Get out of the bedroom and get feisty in other places. Sex after 60 can be exciting, just keep an open mind and try different things.
Experiment With Toys
Toys are fun, can aid in orgasms, and a healthier sex life. The use of sex toys are not just for young couples. You do not have to retire using them, just because you retired. Toys such as vibrators, cock rings, and anal beads will build different levels of arousal and stimulation. Cock rings can keep an erection going for longer, while providing extra stimulation for the woman. Do not be shy or feel guilty to invite toys into your bedroom. Toys can help you feel more aroused, stimulate, and assist with orgasms.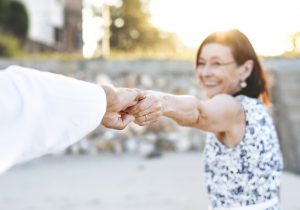 Remove All Expectations
Today's culture puts a lot of pressure on women and men to look a certain way. As people age, especially women, feeling sexually attractive slowly diminishes. Free yourself and your partner from all the assumptions on what is considered desirable, how you should look, feel, or the sexual expectations. Have fun with each other and discover what feels good, without the pressure of society. Your body is beautiful and desirable no matter what your age.
Masturbate
No one knows your body, and what feels good better than you. Consider masturbation with your partner, because it can be fun and pleasing. Watching each other masturbate can bring on an erotic and closer feeling. It can help your partner feel more aroused, and end in better, stimulating sex.